Description
Samsung Note 9 128GB Phone – Purple :

Experience A New Level Of Power
Leave your battery packs and cords at home the 4000 mAh battery gets you through your day on a single charge. Keep going in this always-on, mobile world with Galaxy Note9's all day battery. When your battery's drained, quick and convenient wireless charging gets your Galaxy Note9 back to 100% without needing to plug it in. Advanced wireless charging technology makes this Galaxy essential powerful yet simple to use. Just set your phone down to start charging.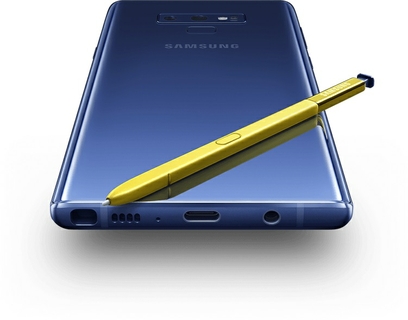 Galaxy Note has always put powerful technology in the hands of those who demand more. Now, the all new Galaxy Note 9 surpasses even these high expectations, focusing on what matters most in today's always-on, mobile world. Get speed when you need it most. Transfer data on the run, stream videos wherever you are, and download and upload files without interruption. With integrated gigabit LTE and Wi-Fi capabilities and a 4×4 MIMO antenna, the Galaxy Note9 allows you to tap into extraordinary network speeds up to 1.2Gbps.
The Cutting-Edge Processor Engineered For Speed
Discover what you can achieve on the Galaxy Note9. Whether gaming, streaming, or multitasking, the 10nm processor and an impressive 8GB RAM combine to deliver high performance that makes you take notice. And with access to lightning fast network speeds, things get done in a flash.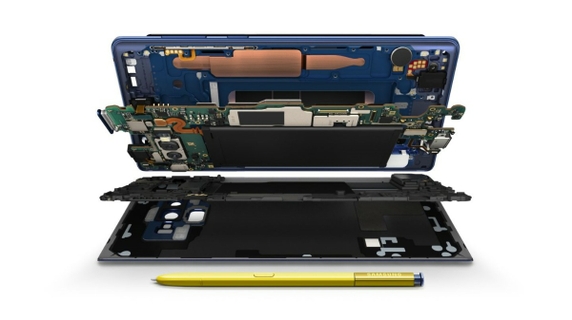 One Terabyte Ready. Store More, Delete Less.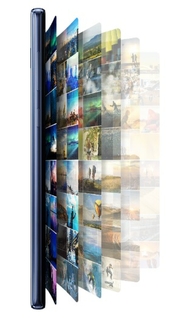 It's a revolution in smartphone storage. The 512GB/128GB internal capacity on the Galaxy Note 9 sets a new standard, letting you keep your files and photos right where you need them: on your phone.5 Expand the storage further via microSD card for up to 512GB more. That's nearly a terabyte of space. And it's not only more storage than other smartphones it beats out some laptops, too.
The Galaxy Note9 offers dual SIM support, so you're able to have two different numbers and LTE data plans on the same device. Set up both your work and personal accounts, or add a second SIM when you're traveling to stay connected at home and abroad. And when you don't need the extra SIM, you can insert a microSD card for even more storage space.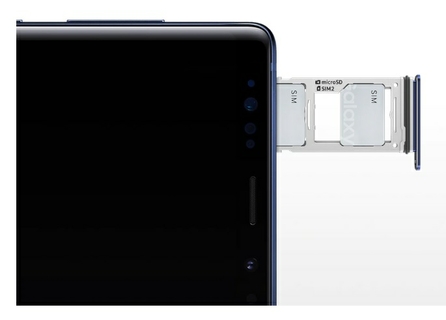 Experience Game-Changing Audio
Stereo speakers tuned by AKG give you even more vivid sound and louder volume. And Dolby Atmos creates immersive three-dimensional sound, with four preset modes that put you in the middle of a theater-like experience, whether you're watching a movie or listening to music on your smartphone.
When The Game's Moving Fast, Your Phone Keeps Pp
Galaxy Note9's innovative water-carbon cooling system diffuses heat for efficient cooling. While the Smart Performance Adjuster automatically adjusts gaming performance for an optimal experience. Together they make sure your game is smooth, avoiding lag. Plus, specialized notifications pop up without pausing the game. Or you can turn the alerts off entirely.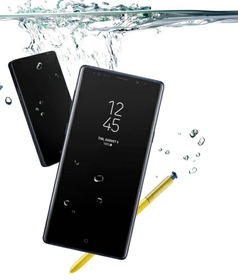 Submerged for 30 minutes and still works. For most phones, water is Kryptonite. But after being in 1.5 meters of water, the Galaxy Note9 and S Pen can keep going. They're sealed from the inside out for the highest rating you can get when it comes to protecting your phone from dust and water: IP68.
Protection From The Hardware Up
The moment you turn on your phone, your data is protected by Samsung Knox. Unlike software-only mobile security, Knox is fused into both hardware and software at the manufacturing stage with multiple layers of overlapping defense and security mechanisms that protect your Galaxy Note9 against intrusion, malware, and malicious threats.